- i try to get one model per tay, to raise my sculpting skills and experience with the program. These Images are all work in progress, and if i change an older model, i will make a new set of images of that, post it here on top and delete the old set.
(newest on top)
"Fatty"(11.June 08)
just some tests for "fat-wrinkles" - molded out of the base male head that ships with zbrush

"Triceratops"(09.June 08)
i' ve spent some more time to this one, still not happy with the details, looks a bit "cheap" - molded out of a simple poly-sphere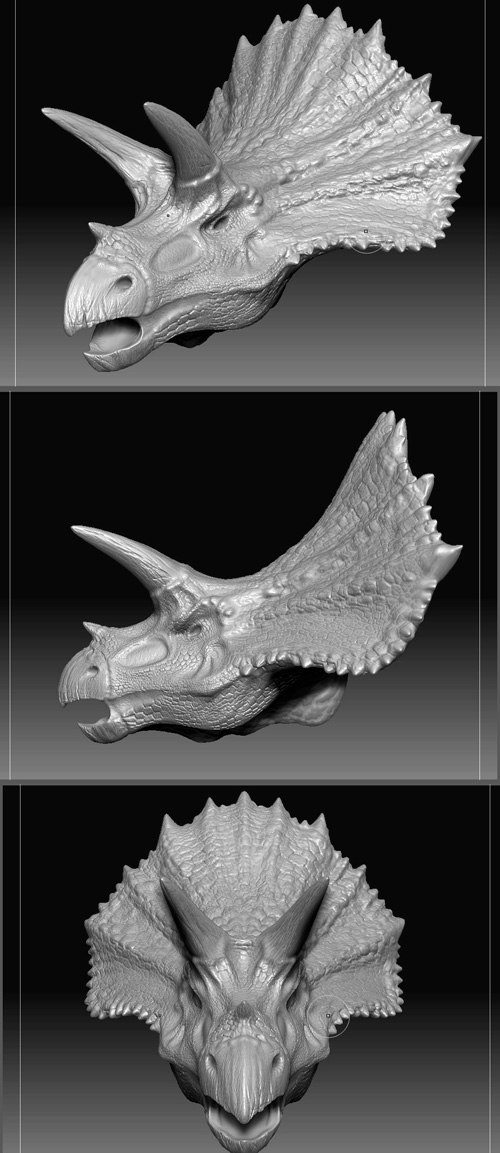 "Stegosaurus"(08.June 08)
Uhh that's a dirty one - molded out of an old poly-model i ve done 2-3 years ago.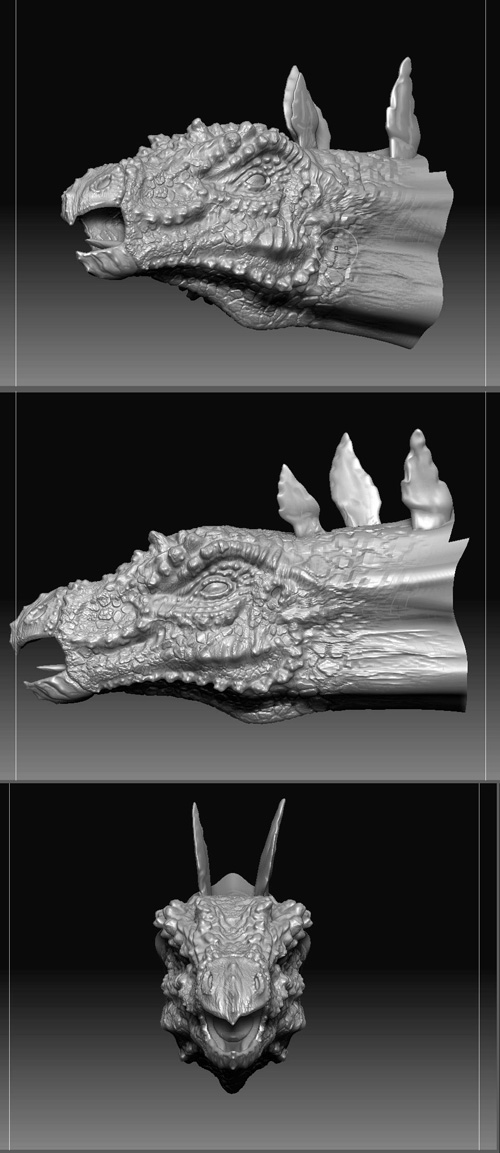 "Wurzelchen"(07.June 08)
yeah that's creepy - my second sculpted model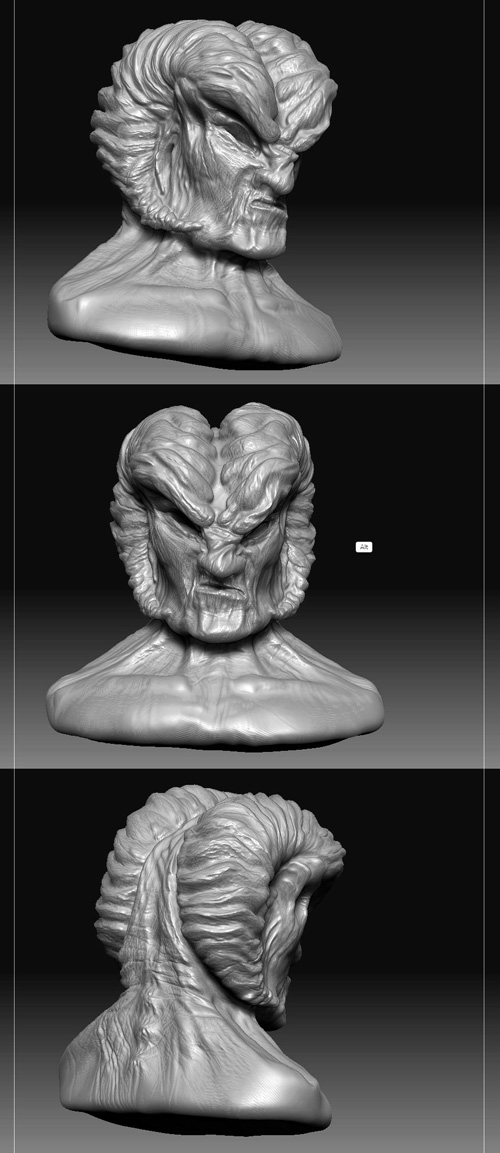 you don't want to see the first one
© by Benny Herudek 2008
---